Introduction
When the wonderful holiday of Mother's Day falls upon us, there's plenty of ideas out there for quality gifts. However, we're all supposed to know our mother perfectly well, so finding the best Mother's Day gift in the Philippines should be super easy, right?
Sadly, life isn't always quite so simple and good to us! Instead, you tend to find that Mother's Day gifts can be pretty hard to work out. Mothers can be hard to read and find out a good idea of what to present as a gift – so, if you find yourself in that position, no worries as we've got some of the best gift ideas for Mother's Day that you can make the most of.
First, let's talk about everything related to Mother's Day in the Philippines in this article. Continue browsing to read the full article.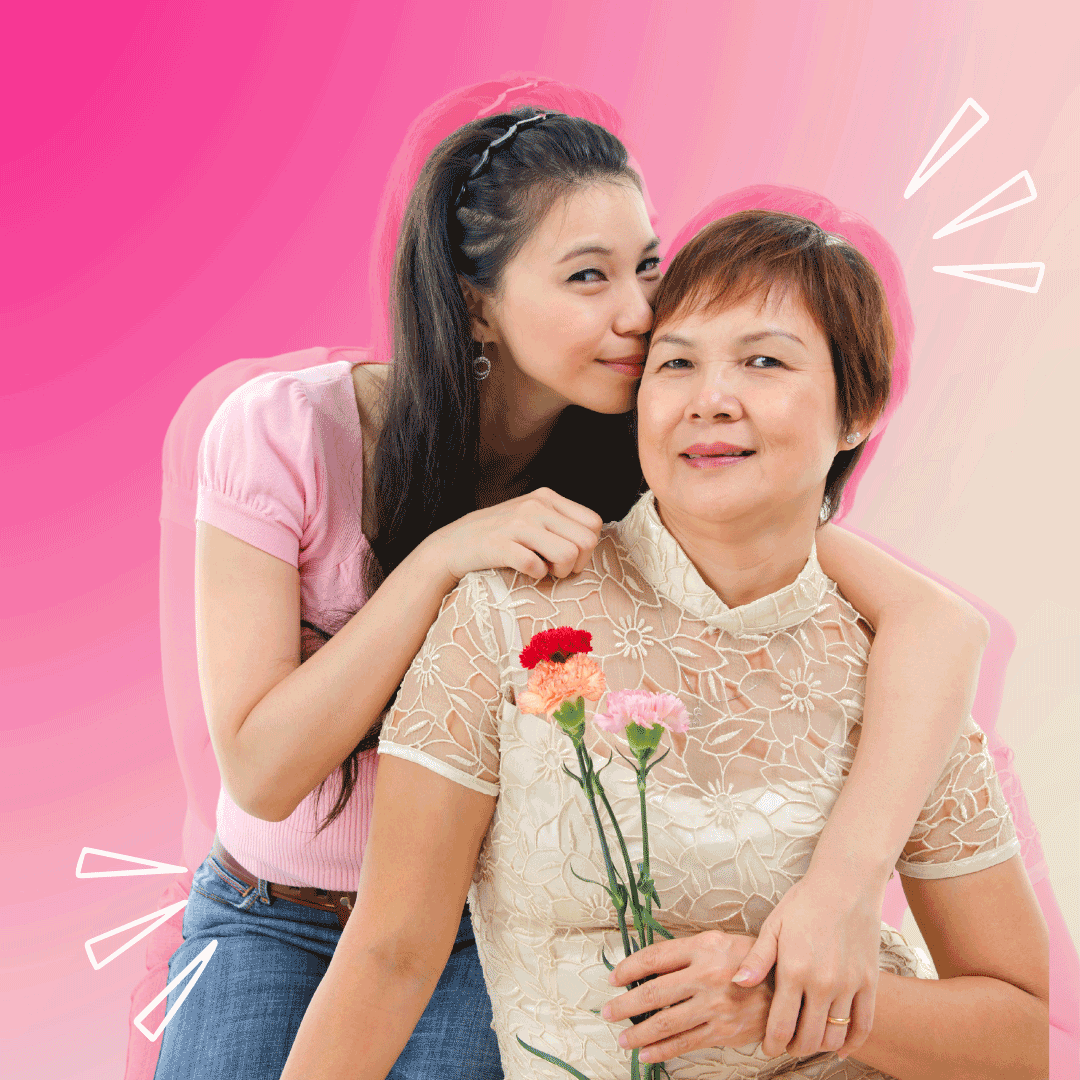 Why Do We Celebrate Mother's Day in the Philippines?
Mothers or any mother-like figure are important. They are most definitely the first people we meet when we are born, and they love and care for us throughout our lives. Every year, countries worldwide commemorate Mother's Day, a day dedicated to all mothers on which we can express our gratitude. Any country that recognizes Mother's Day does so in various ways, rooted in diverse cultures and enacted by individuals who recognize the importance of honoring women.
With Mother's Day around the corner, we wondered what Mother's Day is like in the Philippines and any unique Filipino traditions we should know about. Don't forget to mention that this is also when we begin to search for the best gift ideas for Mother's Day in the Philippines.
How Mother's Day itself is celebrated in the Philippines is pretty similar as in any country, with chocolates and flowers and various gifts to pamper mom.
What are the 4 Best Gifts for Mother's Day in the Philippines?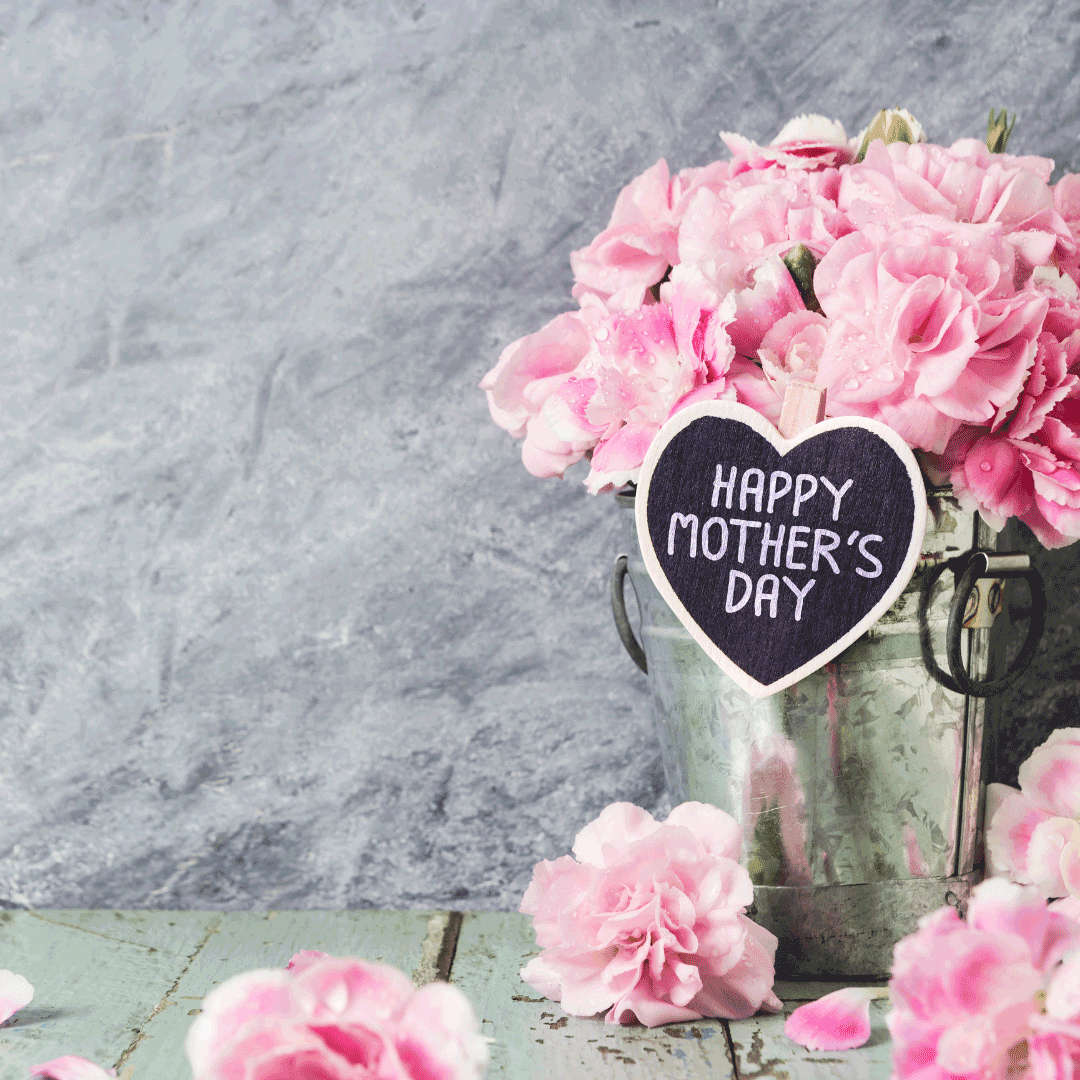 With Mother's Day a short distance away now, it's about time that you go shopping!
The problem is that, though you love your mother deeply, buying for moms is tough. Most of the time, the old martyr syndrome kicks in. Every present that you suggest to her will be rejected as 'too expensive' or similar. That can naturally make it hard for you to make the right kind of impact with the present selection this year.
If 2021's product selections are beginning to make it hard for you to get that perfect Mother's Day gift, we've got some excellent ideas for you here.
With more than a century of people celebrating the hard work and sacrifice of their mothers throughout their lives, Mother's Day has become one of the most celebrated events in the calendar for countries all over the world. It's a massive event that people love taking part in; using it like that one day of the year, they can treat their mothers how they always have been treated themselves!
Of course, flowers can be the obvious choice to go with. Flowers allow us to offer a nice gift that shows we care, get our mothers' personalities, and understand the touching tribute they are. It's an important distinction and one that you should look to accommodate if you are looking for a good present.
While some might think that flowers are a bit general, the classics always work best. While you should always look to maybe find something else to go along with it, flowers as the central gift are almost guaranteed to be received in the right kind of light.
Of course, like any event, there is that time where you need to pick up the right kind of Mother's Day flowers to give. Making that choice can take a lot of time as there are so many kinds to pick from, so it can be nice to have a little look around and find something truly extraordinary that your mom will approve of!
Why Do Moms Love to Receive Flowers on Mother's Day?
Mother's Day is a day for celebrating your family and your togetherness with one another. Family history, then, is significant. With tools like Ancestry, you can begin to look closer into your family history and find out who your mother is closest related to on the Royal Family, for example. You can use this to help make a significant impact on your mother's mood when she finds out who her celebrity cousin is!
Of course, no mother is going to reject being able to smell fantastic. Go out there and find something a bit more outstanding this year; all manner of fragrances exists. If you can get a moment, take a look at what she uses at the moment – or ask your partner to do some investigative digging in conversation, and you can make sure that she gets the best experience possible.
All mothers are going to appreciate getting a lovely big bunch of flowers from their sons. If you are looking for a way to impress and make your mother happy, then this might be the perfect place for you to get started.
So, why is it that mothers do love to get their bouquets as time goes on? Why is it that, year after year, flowers can always make the most memorable and enjoyable gift? What is it about these natural beauties that can make sure you will be the favorite child this year?
Started in the early 1900s, Mother's Day became a celebration that Anna Reeves Jarvis started. An organizer who fought valiantly for sanitary conditions and more, she was revolutionary and made sure that positive change which still benefits people today can exist.
She held a Mother's Day event in 1908 for the first time so that people could dedicate a day of commitment and thanks to the women who raised us all so well. By 1914, President Woodrow Wilson made it an official holiday.
Since it was held in May, though, most people believe that the flowers' historical aspect stems from the fact they were in season. However, it's also because flowers hold that natural link between life and the connection between mother and child. It's like the perfect symbolic gift of what our mother gave us – she gave us life, and in return, we provide her with a physical symbol of the beauty and unique nature of life.
Not only that, though, but flowers make great gifts as they offer a unique fragrance and style. They help create a theme or an atmosphere across the room and act as the deciding factor for making your mother smile from ear to ear.
For that reason, it's easy to see why the tradition itself has stuck around for so long. Not only was it one that fitted with the time of the event, but it also held some impressive and prominent symbolic grasps with the holiday itself. From the preservation of life to pass on a bit of nature and love to your mother, the reasons why getting flowers for Mother's Day are both as practical as they are factual.
The best way to give your mother a present she will fall in love with is to turn from carnations to roses, and you can find it very easy to give your mother a memorable gift with the classic floral arrangement. Sites like raphaelsgifts.com can be the perfect place to get your mother a truly tremendous gift this year for 2021 and avoid buying her Mother's Day gifts from the streets or gas stations – again!
What Flowers Symbolize Mother's Day the Best During This Important Occasion?
Rather than purchasing the usual planter pot or prearranged flowers from the florist, you should consider these thoughtful choices for your next purchase and have it arranged yourself. Each of these flowers has a distinct meaning which will help create this year's Mother's Day unique… just like mom. Personalizing your mom's bouquet is the perfect way to say, "I love you." Don't you agree?
Here's a list of the best Mother's Day flowers that you may choose from this 2021: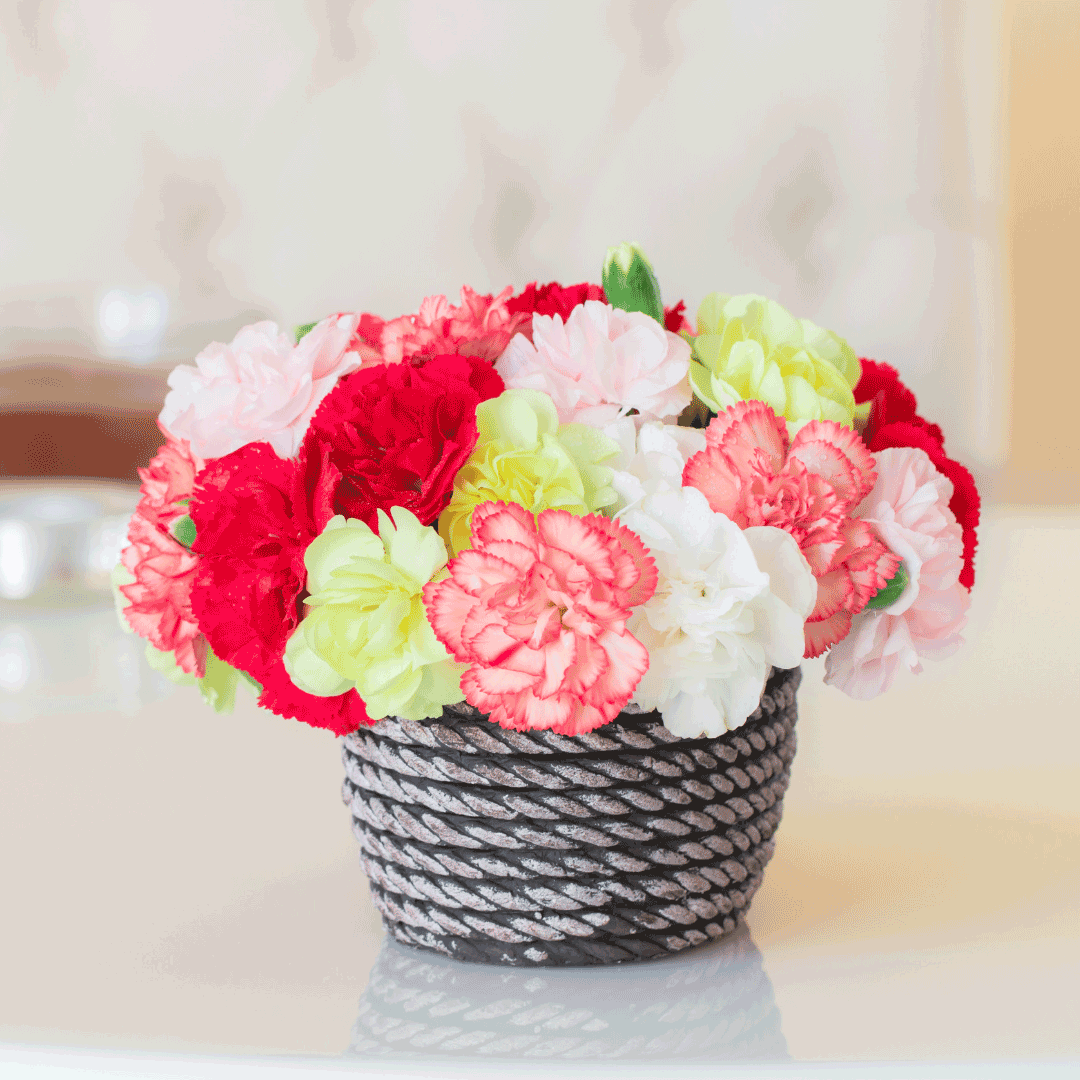 Together with their fluffy and frilled petals, carnations are always tucked behind larger blooms. These flowers were made part of the Mother's Day Convention by Mother's Day creator Anna Jarvis herself. In 1907, during the first Mother's Day memorial service, Jarvis distributed her mother's favorite flowers, white carnations.
And while it took another seven years to get Mother's Day to be declared official by President Woodrow Wilson, carnations have been a favorite choice for moms ever since. It's also known as the birthday flower due to its lively appearance.
Long deemed to signify love and fascination, carnations also express different meanings. For instance, light red carnations evoke admiration, while white carnations are thought to symbolize decent luck. What's more, according to Christian legend, pink carnations are also believed to have first grown from the earth, at which the Virgin Mary shed tears over Jesus' departure. For this reason, many believe carnations are a sign of a Mother's eternal love.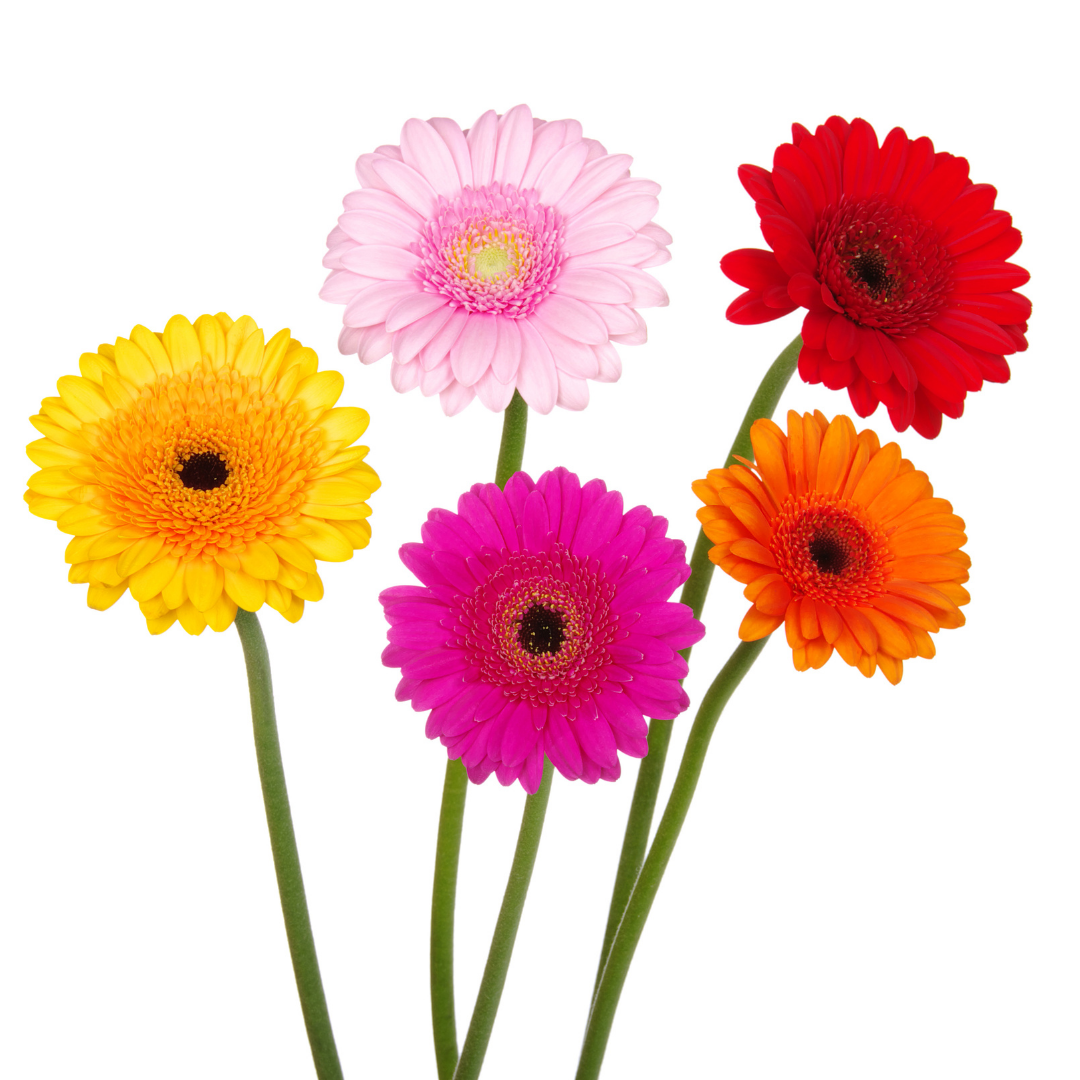 Nothing says cheerful like a gerbera daisy flower. If your mother exudes calmness, gerbera daisies are a sure selection for her bouquet. They are renowned for their solid flowering heads that strongly resemble sunflowers. While they've come to symbolize innocence, beauty, and innocence, the gerbera primarily represents cheerfulness, stemming from its welcoming look and many vivid color variants.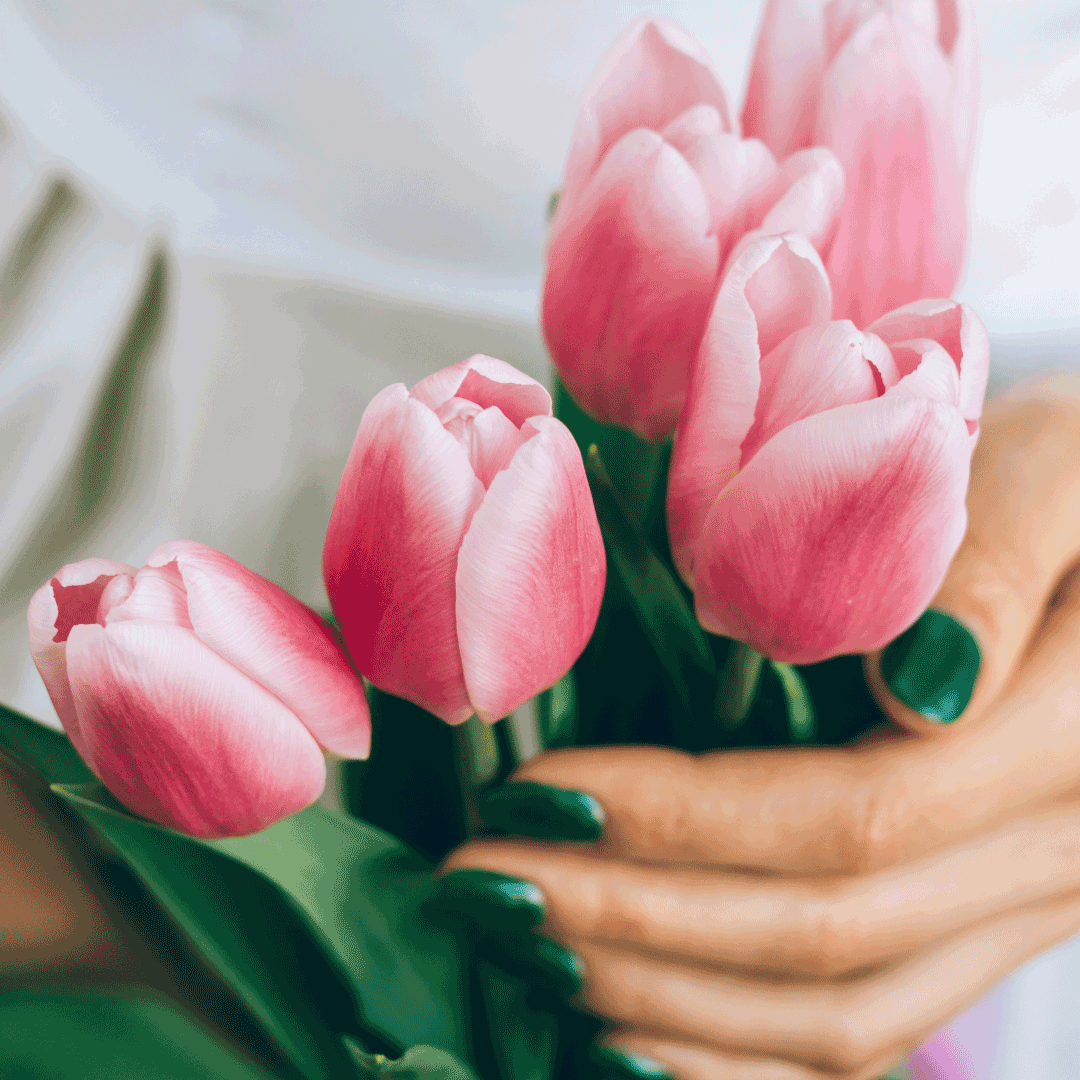 Colorful flower fields in the Netherlands probably spring to mind when you talk about tulips, but did you know that the initial tulips came from Persia and Turkey? First brought to Europe in the 16th century, tulips get their new name from the Latinized Persian word for turban. Not surprising, seeing as their buds have a turban-like appearance.
The popularity of tulips in the 17th century the Netherlands brought outstanding prices to this flower variant – up to ten times the skilled craftsman's annual income. Its contemporary appeal for Mother's Day mainly lies in its elegance and beauty over anything overtly symbolic.
But traditionally regarded as the floral herald of spring and new life, tulips seem particularly apt for new moms. And, being spring-blooming flowers, tulips are, of course, perfectly appropriate to the Mother's Day party. To express warmth and affection, opt for pink tulips, and you'll have a stunning gift any Mom will adore.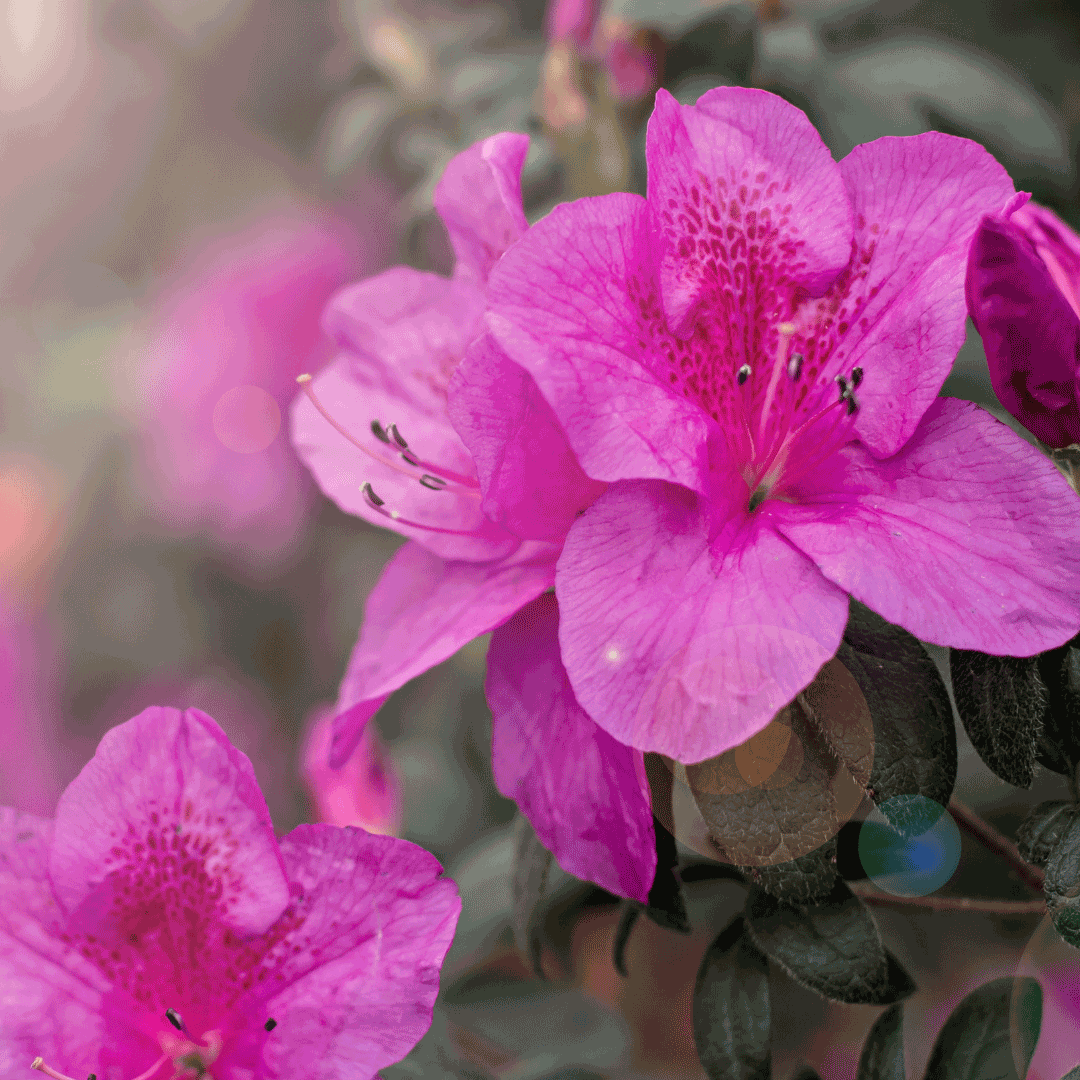 If your mother is considering cultural conventions, azalea might be the ideal addition to her bouquet. Besides being a renowned Chinese symbol for womanhood, the azalea blossom can be celebrated annually by civilizations worldwide because of its beauty and institution with love. These exceptional-looking flowers are grown in many countries and can usually be found at your local florist.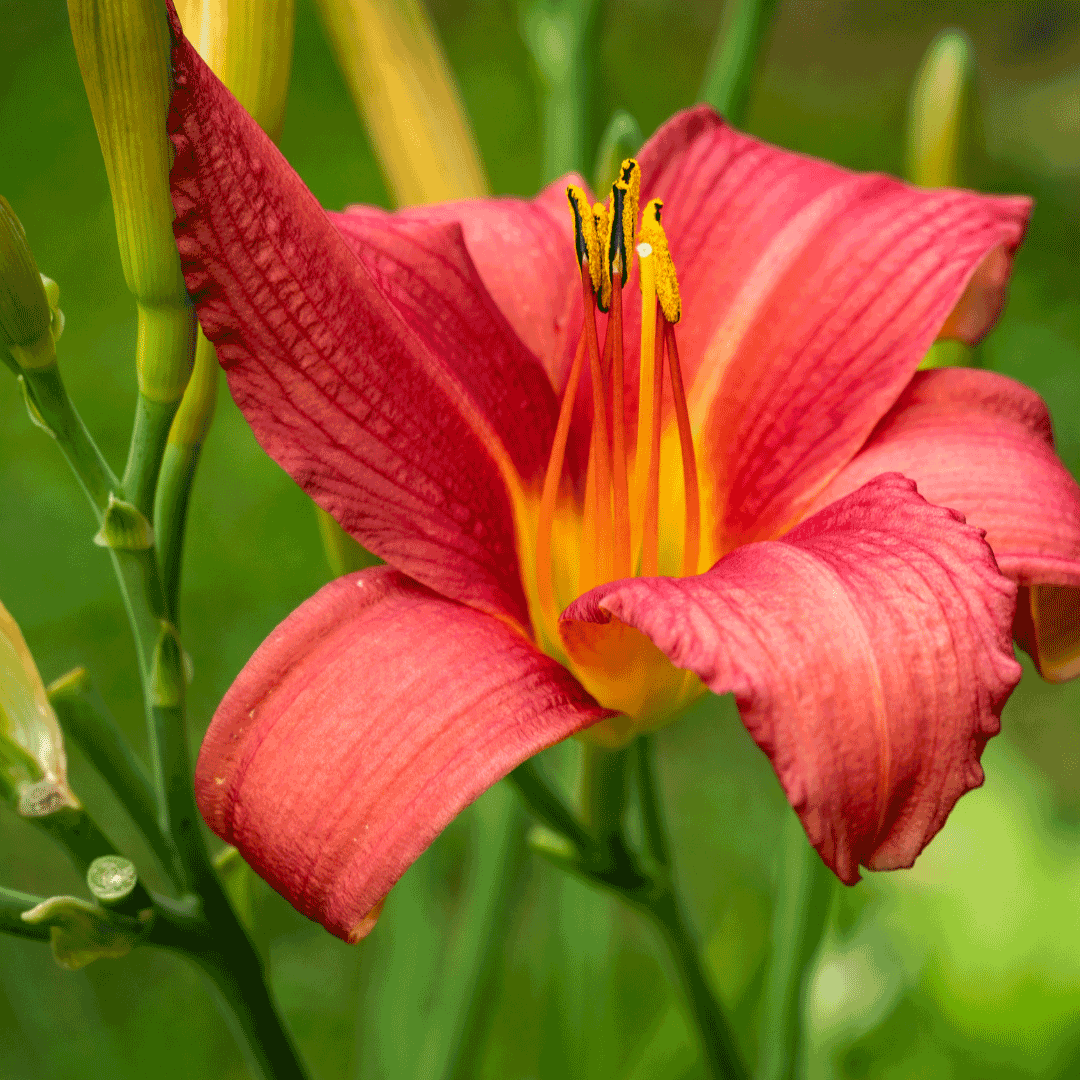 Very similar to azaleas, daylilies are an Asian symbol for moms. The daylily is famed for its beautiful look and symbolic association with motherhood and Mother's Day. Since they come in a variety of vivid colors, such as oranges and yellows, you can find a daylily that is perfectly suited to your mother at just about any florist shop.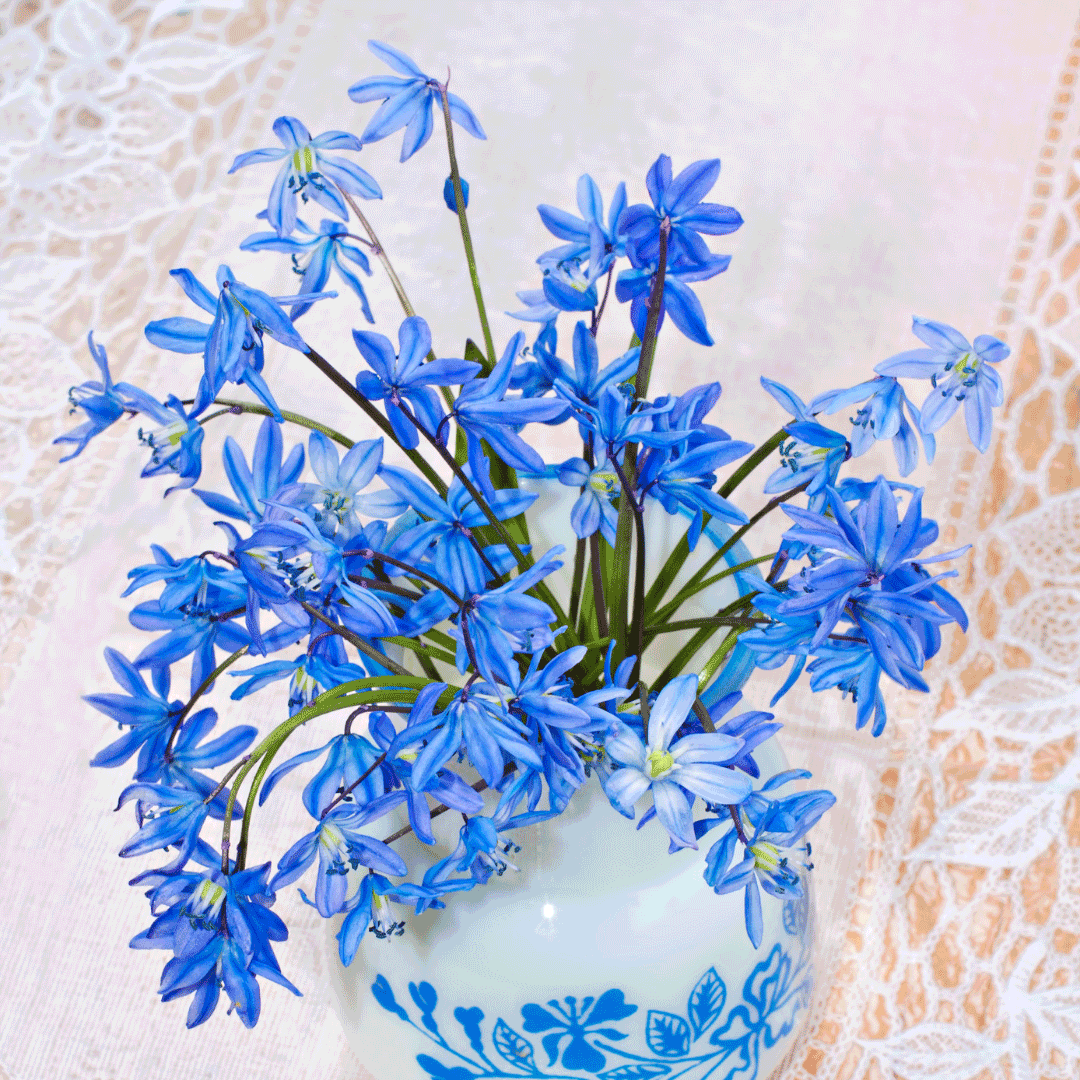 If calm is the trait that describes your mother, then the bluebell flower is a fantastic selection for her arrangement. Their soft blue color and pretty silhouette have come to represent humility and constancy, characteristics that moms tried to teach you, undoubtedly.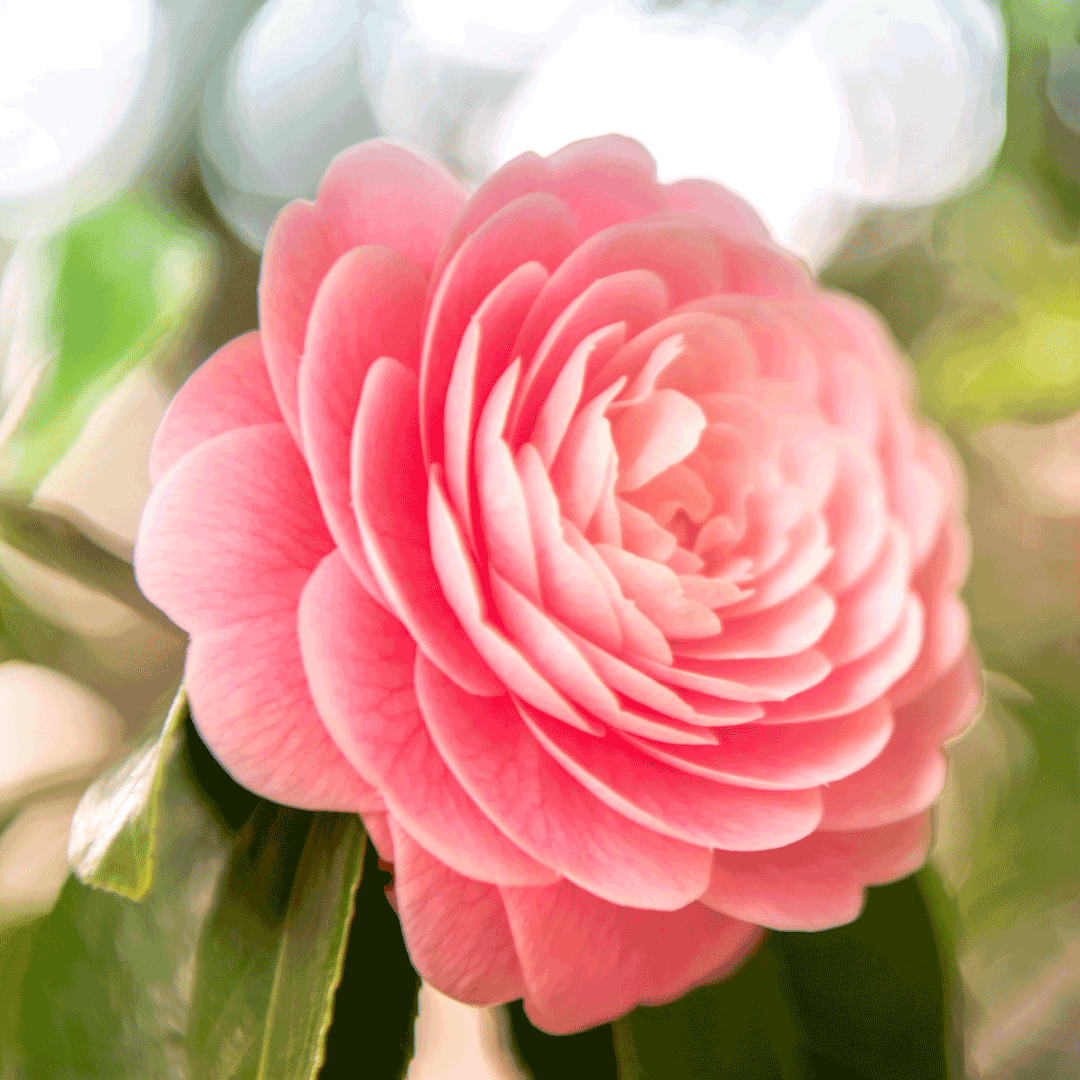 If your mom prefers plants over fresh-cut bouquets, the long-lasting camellia plant is a fantastic option. They come in many different rich and vivid colors and give off a mild, delicate fragrance. Camellias are believed to represent longevity and gratitude, which makes them a perfect way to say thank you to a mom on Mother's Day.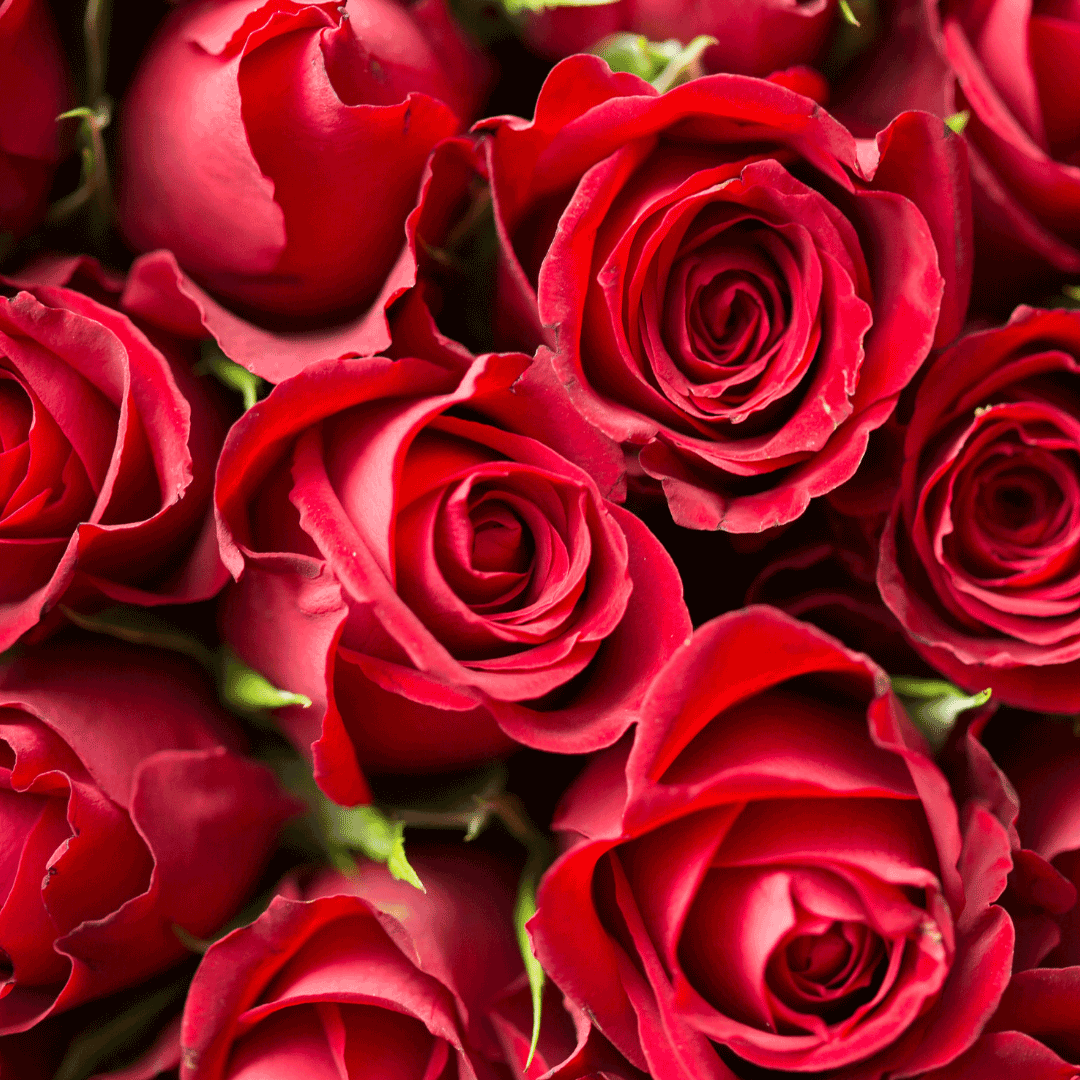 Shakespeare once wrote, "A rose by any other name would smell as sweet," and who would disagree? After all, there aren't many flowers so profoundly steeped in tradition, myth, and legend as compared to flowers.
Traditionally given as Valentine's Day gift, more recent decades have seen roses turned into a trendy choice for Mother's Day blossoms, perhaps since they're considered to be a unique party blossom and possibly since they're so elegant, lively, and luxurious.
Historically, roses have been symbolically connected to motherhood. In ancient Greece, roses have been believed to be sacred to the goddess Isis (the perfect mom) and Aphrodite (the goddess of beauty and love).
Afterward, during the Middle Ages, it has been viewed as the queen of flowers along with the Sign of the Virgin Mary. Pope Leo VIII also made the Order of the Golden Rose a means of honoring virtuous girls.
Available in a host of vibrant colors, the beauty of the rose is that it may symbolize a lot of things – from fire (red roses) to happiness (pink roses) and even friendship (yellow roses). Perfect as a gift from a husband to a spouse or from a kid to a mother.
Most Popular Flowers for Mother's Day in The Philippines
If you aren't sure where to start, though, here are some of the most commonly purchased flowers for Mother's Day; this will ensure that you deliver a set of flowers she is sure to absolutely love!
Be sure to send her the best flowers for Mother's Day to make her feel appreciated and pampered – exactly how she should feel! For all she's done for you, a bouquet will express your gratitude flawlessly. So, sons and daughters, give your mom flowers and be sure to add a box of chocolates if she has a sweet tooth. Mother's Day is the perfect time to tell her just how much you appreciate her and show your gratitude and love.
When it comes to Mother's Day, we've got more than a century of different inspirations to pick from. This has been a popular celebration for many years, a popular choice throughout the ages in its various guises.
For example, the Greeks dedicated their day to Rhea, the mother of all deities, and the Romans made offerings to Cybele, the Great Mother of the Gods. As you can see, the times of Mother's Day celebrations go far beyond the century-long celebration we know so commonly today. However, one constant has always remained at these kinds of events; flowers have been seen all over the place!
There are many kinds of flowers that you could pick from when it comes to Mother's Day, but why try and re-invent the wheel? Instead, a simple choice of using one of the traditional Mother's Day flowers can be the best option for you. This will give you something that fits with the traditional choice while giving you something truly outstanding to present to your mother when you turn up to see her on Mother's Day!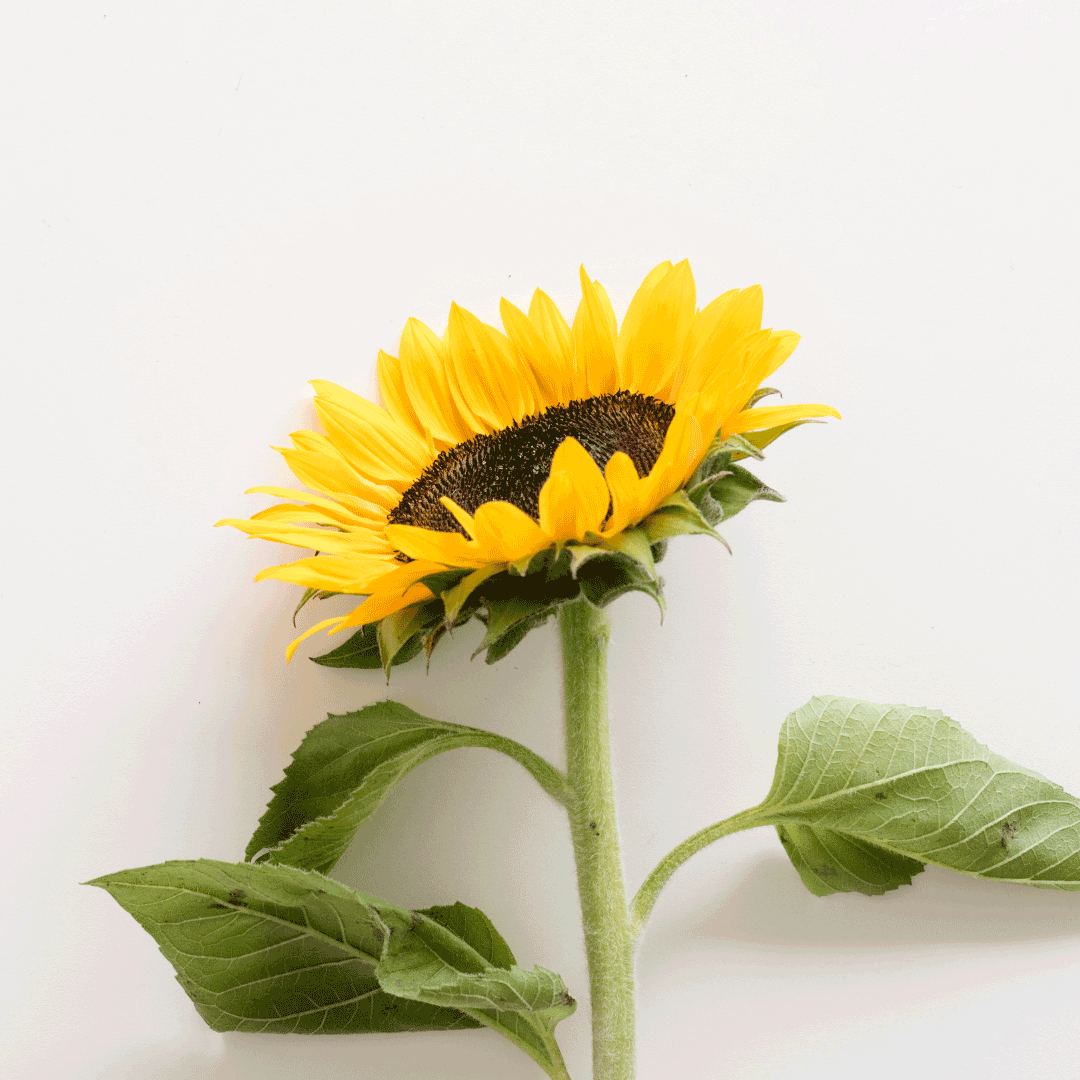 There is no other flower that says "summer" more than Sunflowers. The timing is just perfect as we celebrate Mother's Day here in the Philippines every second Sunday of May. If you want to brighten up the day of your mom, sunflowers will do the trick as it has big, daisy-like, bright, and yellow petals. Its center is brown, which is filled with seeds.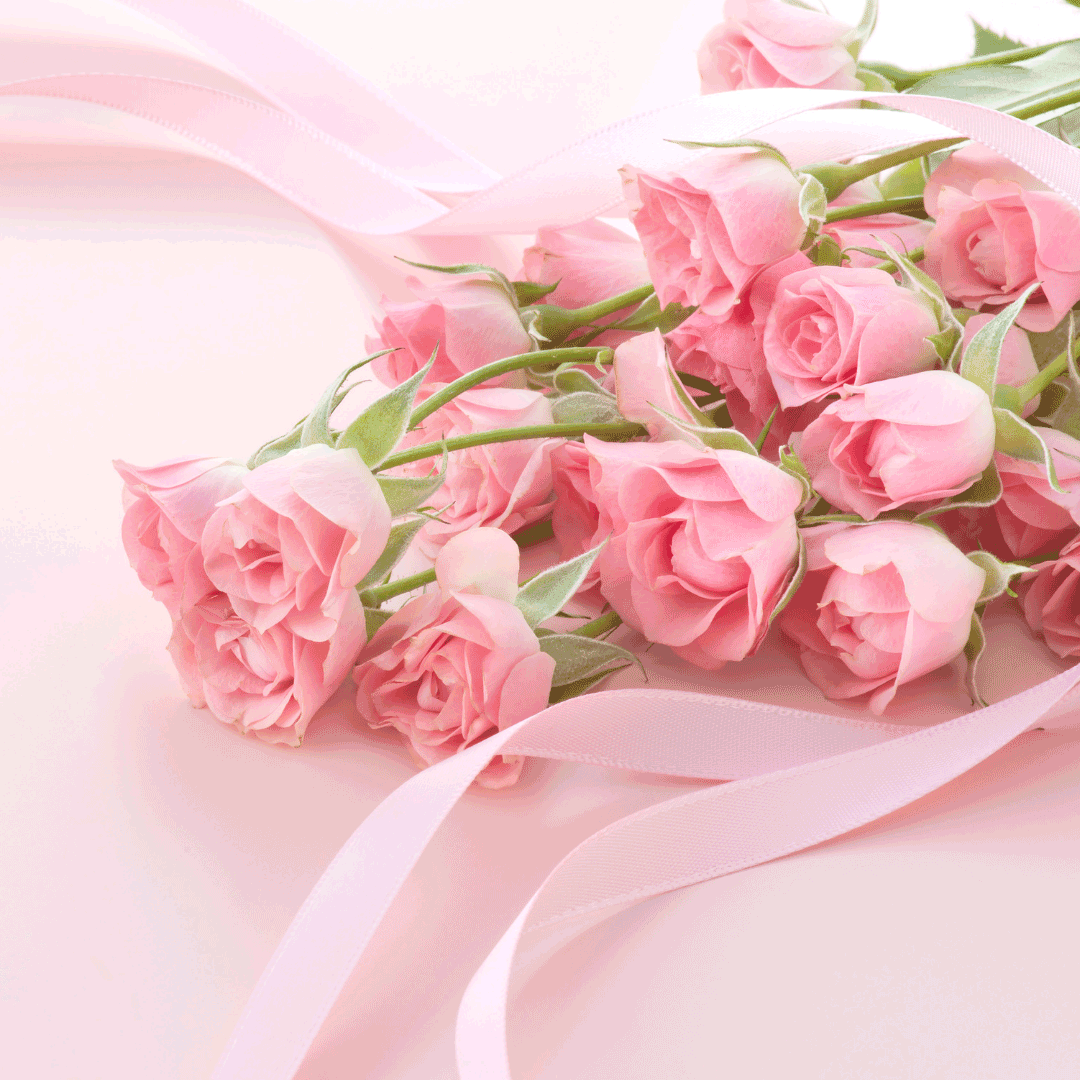 Everyone loves a rose; their deep color and passionate style are the perfect kind of gift for any occasion where you wish to signify a deep bond. They have also long been associated with motherhood, which makes them the obvious choice for anyone who wants to give their mother something exceptional to remember the day for!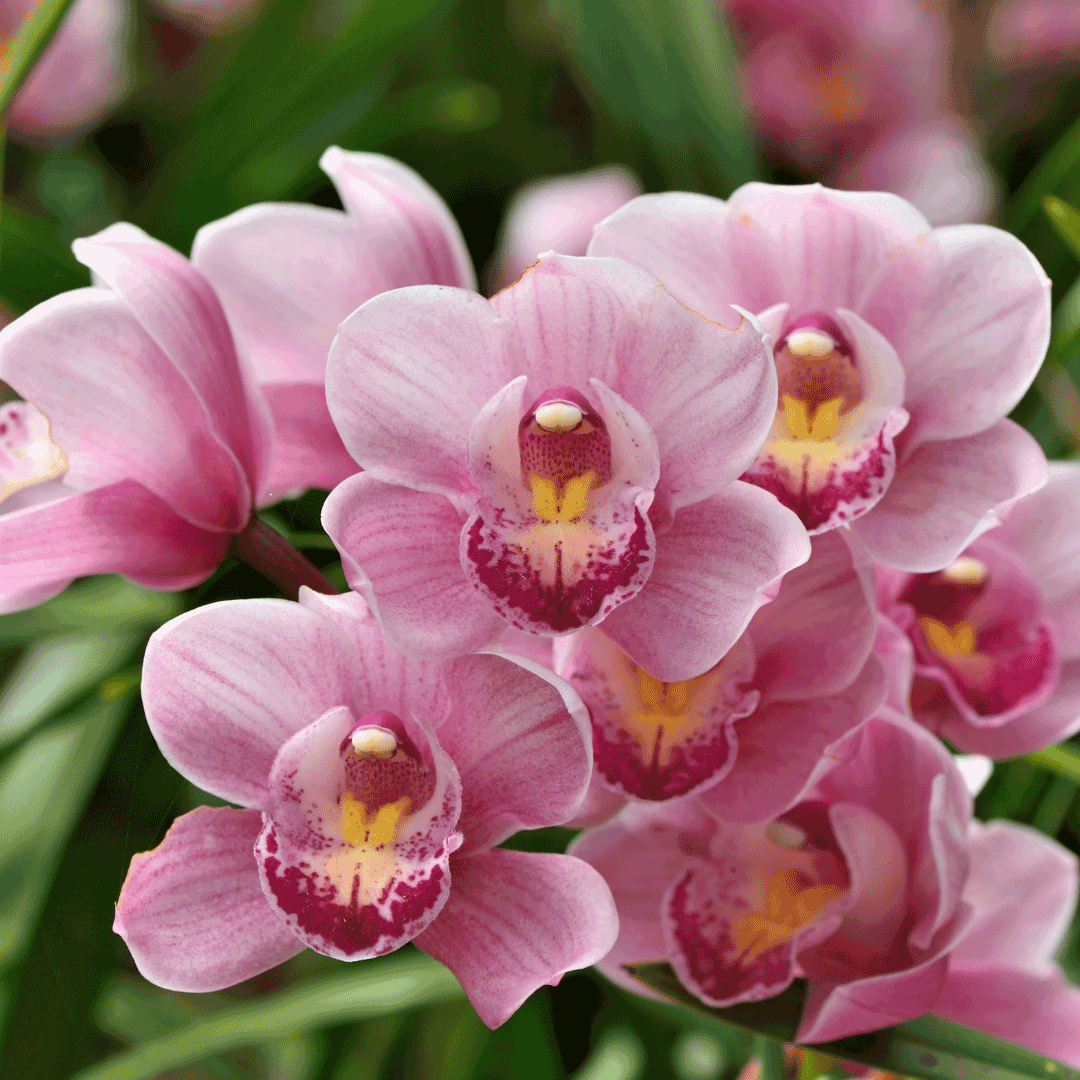 Orchids are another hugely popular flower for Mother's Day, as it symbolizes children in China. It also signifies beauty and refinement, all qualities that we want to see our mothers have! A lovely big bouquet of orchids can make the perfect gift for your mother.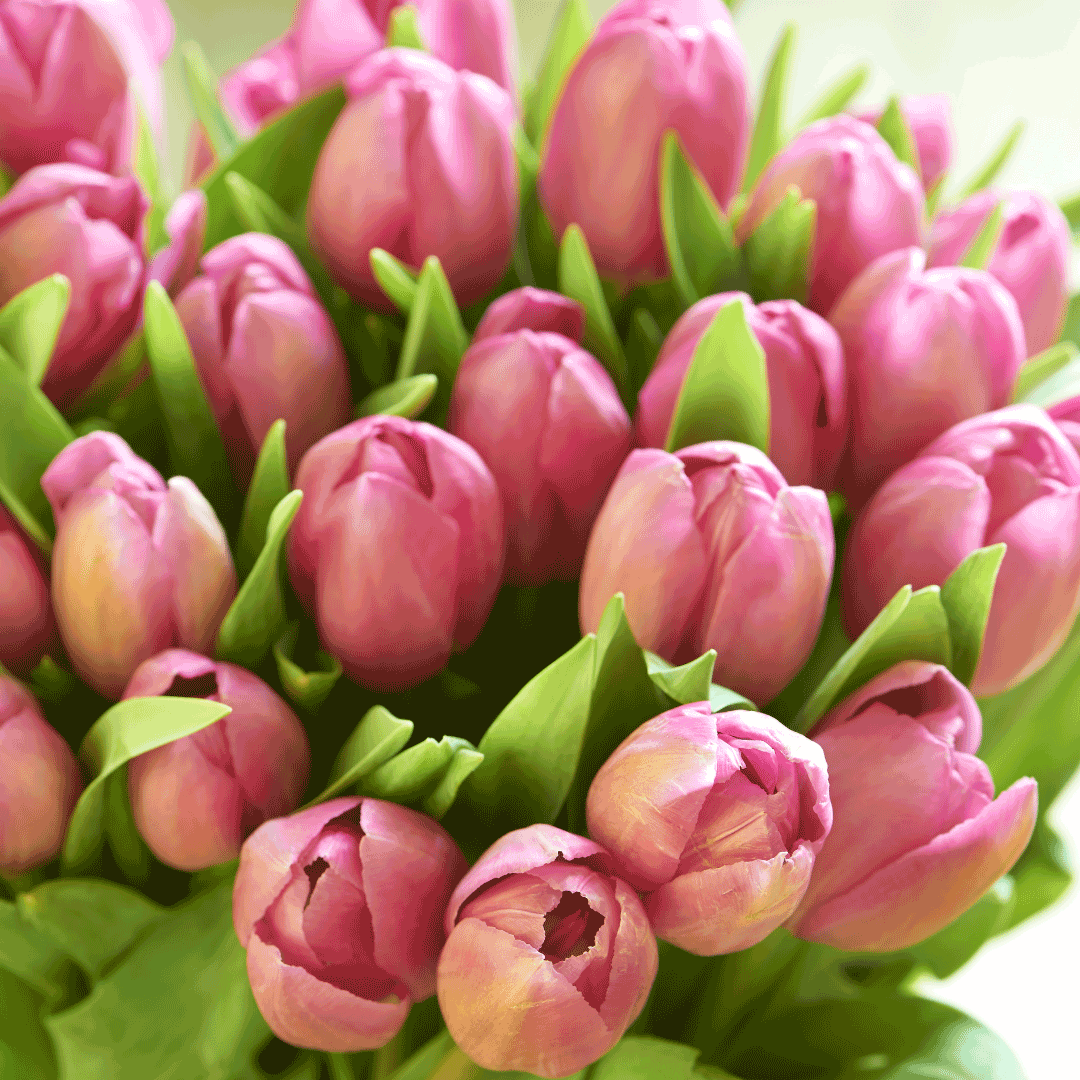 Tulips are a big buy on Mother's Day, too, providing your mom with something that she'll have around for some time. They are hugely popular as it is brightly colored and varies in shape, ensuring that they can make a hugely useful Mother's Day gift.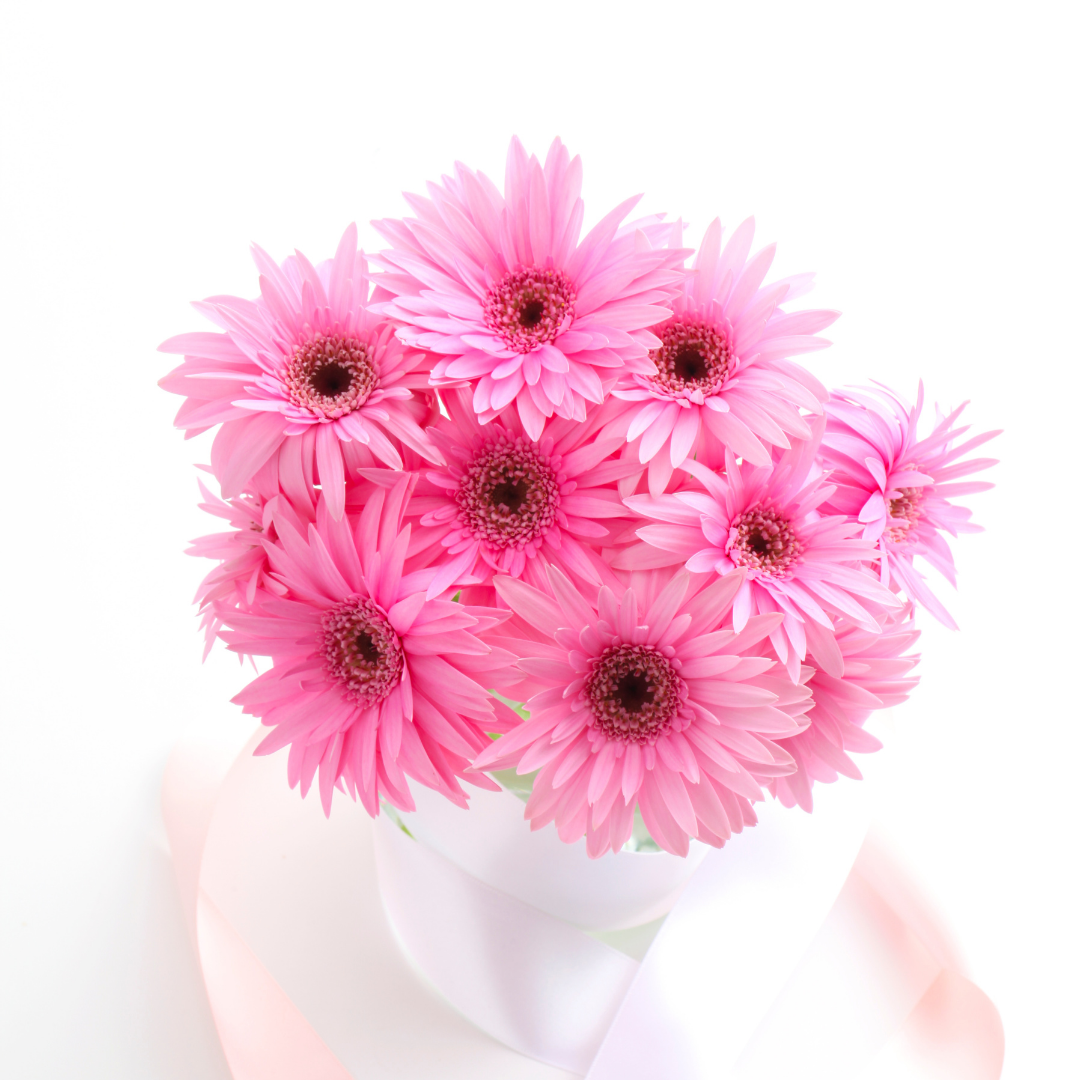 These are flowers that emit deep emotions of warmth and affection for your beloved mother. The stunning array of color make these stand out and can be an excellent choice for anyone who wants to give their mother something extraordinary on Mother's Day.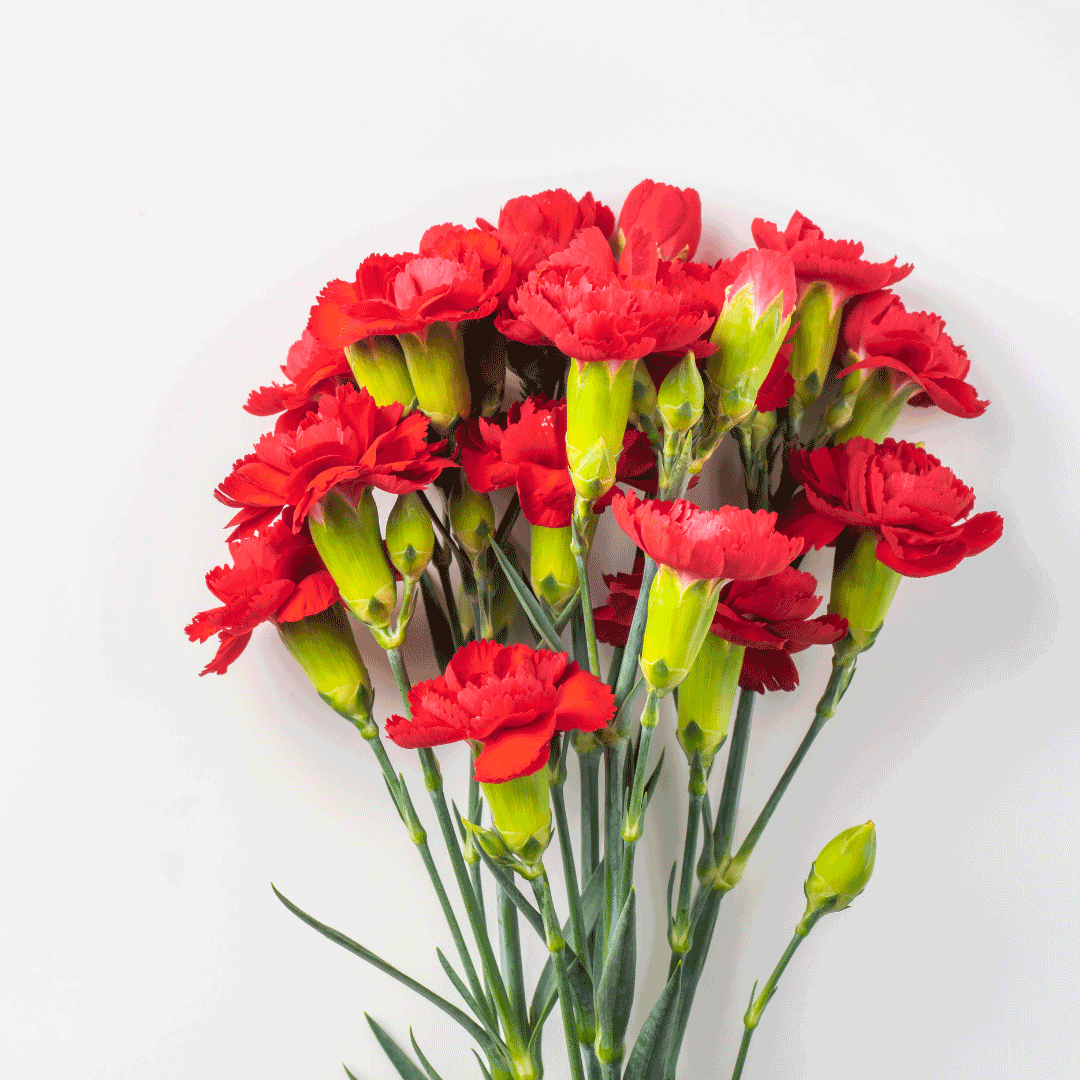 Today, the most traditional of all flowers is more seen as the backup option for many people when finding the right kind of Mother's Day flowers. However, suppose you want to be truly traditional. In that case, there is no better choice to go with as the genuinely historic decision that will almost certainly bring a tear to your mother's eye as you present her with this stunning flower.
Pink carnations show love for a mother who is still with you; a white carnation, however, shows love and reverence for those who are no longer alive. This is a custom that originates from the United States when in 1906, Anna Jarvis promoted a white carnation in respect for her mother, who had passed on. It's an excellent way to keep things moving in the right direction and ensure that you have an arrangement of truly stunning flowers that perfectly fit the narrative of Mother's Day.
In most countries, the carnation is now seen as the traditional flower to go with. If you aren't sure where to start, then we would genuinely recommend starting with the most traditional of all Mother's Day flowers in the form of the excellent carnations – seen as the modern backup, they were once the priority!
These are the most popular choices out there, but we'd also recommend looking at Carnations if you aren't sure what else to go for; they make an excellent backup option and can provide a truly extraordinary backdrop for your mother's kitchen or window!
Whatever flower you choose this Mother's Day to give to her, don't forget to thank her for all the things they have done for you throughout your life. I'm sure that alone would be enough to bring a smile to her face during this day, but a flower won't hurt either.
For flower delivery in Manila, Philippines, you may contact us through our website or regular call, as well as Viber. You may also order online for your convenience.
It's always a good thing to tell our mothers how much we love them, whether it's for Christmas, Mother's Day, or their birthdays, or for any occasion! But for an exclusive gift, why not say it with chocolate flowers for Mother's Day? For her, only the finest will do, and high-quality chocolate will surely please her and remind her of the sweetness of your love. You can also personalize your gift boxes by sending a few lines to your cherished mother, and we'll include them in the package.
Mothers provide unconditional love, reassurance, and comfort, which is why a teddy bear is a perfect companion for being cuddly and calm. Teddy bears can leave fond memories of your childhood times, which can leave your mother's heart fluttering.
Giving your mother a teddy bear means you care about her. Especially if you seldom see your mother, you can leave a strong teddy bear to keep her warm at night.
Of course, an excellent gift to make sure you give every single Mother's Day is a heap of your time. Not going to be here this Mother's Day? You need to make sure that you can do everything to spend at least some time talking to your mother. A Skype call, a recorded message sent across via email; whatever you can find, make sure that the very least you send across is your love, your time, and your thoughts.
For Sale Online: Flowers for Mother's Day in the Philippines
Looking for flowers for Mother's Day in the Philippines? We got you here at Raphael's Gifts. Discover this flower shop in Makati and find out how they have the best florist in the city!
Raphael's Gifts – Online Flower Delivery in the Philippines
Raphael's Flowers & Gifts is a floristry company that has been in operation since 1998 as an offshoot of a large flower shop in the Philippines. The vendor has been in the floral arranging business for over a decade.
Raphael's Gifts offers quick, safe, and efficient online shopping with a high customer satisfaction level thanks to its technologically savvy and competent staff. Furthermore, the organization has worked with some of the country's most recognized and well-known merchants and suppliers to provide consumers with the finest merchandise and service quality nationwide and internationally.
Conclusion
We pride ourselves on excellent customer service and high-quality products. We also have an exquisite selection of gourmet gifts, quality champagne, and wines, a wide variety of cakes, a selection of balloons, chocolates, stuffed toys, and a wide range of gifts, including candles other gift items.
We deliver flowers for all occasions, including funerals, birthdays, anniversaries, weddings, and other special occasions. We are also specialists in doing wedding entourage.
Currently, we are one of the merchants of the three (3) most extensive online shopping in the Philippines. We also service international florists for their Philippine deliveries. We are also an affiliate member of different top-caliber florists in the remote provincial areas nationwide.
With our years in service, we can provide our clients with prompt and high-quality service.
OUR OFFICES:
Raphael's Gifts, Kalayaan Avenue
7419 Kalayaan Avenue , Makati City
Contact details:
Telephone: (632)8 897-2732 or (632)8 899-6234
Fax: (632)8 899-6234
Email: customerservice@raphaelsgifts.com
Raphael's Gifts, Glorietta
Glorietta 3, Activity Center, Ayala Malls, Makati City
Contact details:
Email: customerservice@raphaelsgifts.com
Mobile Numbers: 0917-502-0412 (Viber) / 0917-673-3446