When a new child is born, it's important that the lucky couple who have just had the pleasure of bringing a new baby into the world can have the time and the space they need. Privacy is important at this time, of course, but so is support – whilst you should let them have their own space, don't be afraid to drop by with a new baby gift basket.
These are excellent little hampers that ensure the new parents aren't going to be battling to keep things on their own – instead, this means that they can just relax and enjoy themselves instead of having to worry about dealing with these extras.
The main problem you might have is working out what to put in a new baby gift basket – it changes all the time, and these decisions can be quite tough to get back to normality with. We recommend that you try and use any of the following themes for a quality new baby gift basket;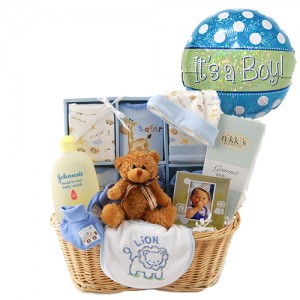 Cuddle Buddies
Try and fill the hamper with some furry friends for the baby along with some necessities like baby care products. This gives the happy couple the essentials they need to care for the little one whilst also allowing them to just relax and enjoy their new experience. This takes away a lot of the perceived pressure on the parents as they can now just concentrate on relaxing and having some fun together with their child.
Indulgence Sets
Typically this would have some things for the parents rather than the child – some food to enjoy, some fresh fruit, maybe even a little bottle of wine to enjoy when they have a night to themselves. It's all about making sure they can feel nice and comfortable with what they have to pick from.
Bouquets
You might want to just keep it simple, too. A bouquet of flowers is the perfect way to do just that as it will ensure that the baby can enjoy themselves without having to really do too much – they can just enjoy the beautiful smell of the flowers. It also allows the parents to freshen up without having to do anything themselves.
Care Hamper
Go for some care products for the parents so they can relax and enjoy themselves when they have a spare minute. From spa equipment for the mother from grooming equipment for the father, you can find it nice and easy to build up a little hamper of goodies that can be used to help take care of themselves as much as anything else.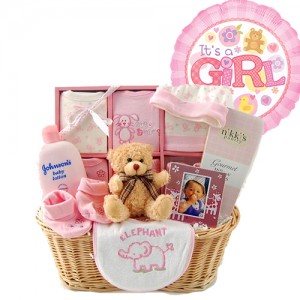 These gift sets are all easy to use and can make the perfect companion for you when you want to start making a change to how you present gifts. Everything here can be the perfect solution for you to put to good use; you just need to be prepared to do it!
If you do not have the time to make a new baby gift basket yourself, you can let us handle all the work. Simply choose from our selection of new born baby boy or girl gift baskets, and we'll deliver the same anywhere in the Philippines.