In most parts of the world, Father's Day is observed on the third Sunday of June. It is a day to honor fatherhood, paternal bonds, and the role fathers play in society. This holiday was first proposed in 1909 to complement Mother's Day celebrations.
Father's Day reminds us of both the importance and the difficulties of fatherhood. For instance, fathers do not always receive the same level of intimacy we show our mothers. In fact, they are culturally portrayed as breadwinners, disciplinarians, and authority figures.
Our fathers are often burdened by their responsibilities, but they don't often show their hardships. This sometimes interferes with their ability to express affection as well as our ability to recognize it. Fortunately, our culture is changing, and more fathers are becoming involved in their children's lives. When a child is born, some fathers now take paternal leaves. They also recognize the value of playing with their children in the evenings and on weekends. They show more affection, and they often serve as our guides through life.
While they may not always show it, we must remember that our fathers constantly love and support us. During their special day, let us keep in mind their special value and great contributions in our lives.
One of the best ways to show our appreciation to our fathers is by giving them tokens that would signify our love and affection for them. While others might give letters, food, or other things, nothing says "I appreciate you" better than classic flowers during this very special occasion.
Here are some flowers to give to your dad this Father's Day! 
Your dad probably has enough projects going on around the house, so when you place your Father's Day flower delivery order, he'll appreciate it even more. At Raphael's Gifts, our flowers will never arrive in a box. They will always be hand-arranged and personally delivered right at your doorstep. Everything is ready for you to enjoy and appreciate. Here are some of our offers:
₱1,390.00
This brilliant bouquet, composed of six (6) pieces of blue roses, shines and shimmers like fresh bloom. Your dad will surely feel the affection you are aiming to give.
BLUE ROSES AND FERRERO ROCHER T16
₱2,790.00
This brilliant 6 pcs blue rose blooms, which is paired with T16 Ferrero Rocher chocolates are an excellent way to express your feelings!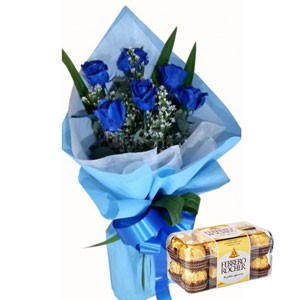 12 BLUE ECUADORIAN BOUQUET
₱6,490.00
This 12-piece blue rose arrangement is extravagant, beautiful, and elegant. This is a heartfelt and thoughtful gift that is timeless.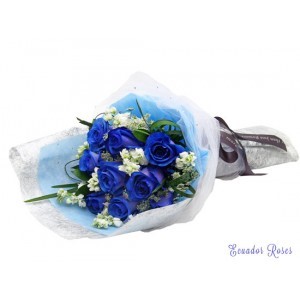 ₱4,990.00
Vivid blooms of 10 stem yellow sunflowers spring to life with beauty and vibrant color! Cheerful and charming, this array will illuminate any room.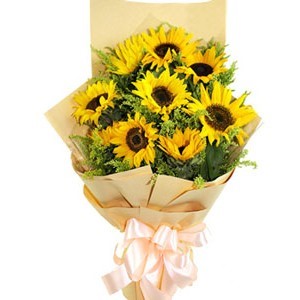 Aside from flowers, you could also consider giving these items!
HAPPY FATHER'S DAY GIFT BASKET
₱5,990.00
Make Father's Day extra special with this rustic wicker basket, overflowing with the freshest fruit, biscuit, chocolates, and delicious fine wine.
It also contains juicy oranges, crunchy apples, bananas, pears, and grapes that are perfectly accompanied by red wine. This spread is truly perfect for Father's Day!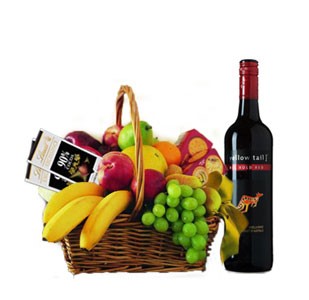 FRUITS & CHOCOLATES BASKET
₱5,490.00
The basket contains the following items:
Oranges
Red apples
Red grapes
Banana
Pineapple
Hershey's Milk Chocolate
Nestle Crunch
Reese's
Snicker
Kit Kat
M&M's


ASSORTED CHOCOLATE GIFT BASKET
₱4,990.00
This basket is filled with assorted chocolates. This is the perfect surprise if your father has a sweet tooth!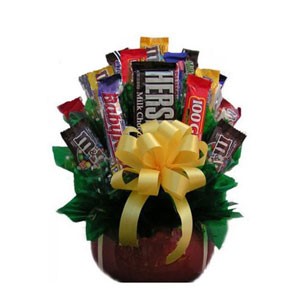 ₱7,990.00
Get this rustic wicker basket with the freshest fruit and delicious, delicate white wine. The basket contains juicy oranges, apples, bananas, red grapes, and kiwi. It also has a bar of Belgian chocolate.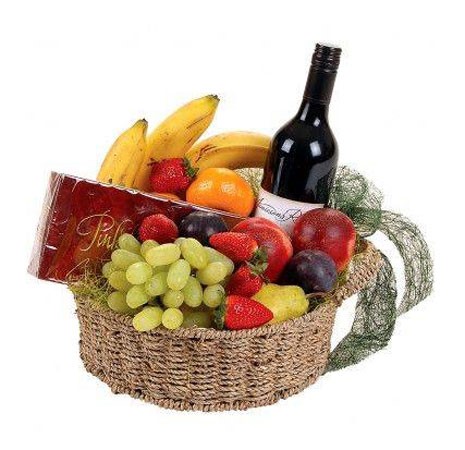 ₱1,990.00
Check out these Cream Cheese Muffins (10pcs). We always make sure to provide you with top-quality and and freshly baked products every day, as it is the very core and foundation of Tous Les Jours.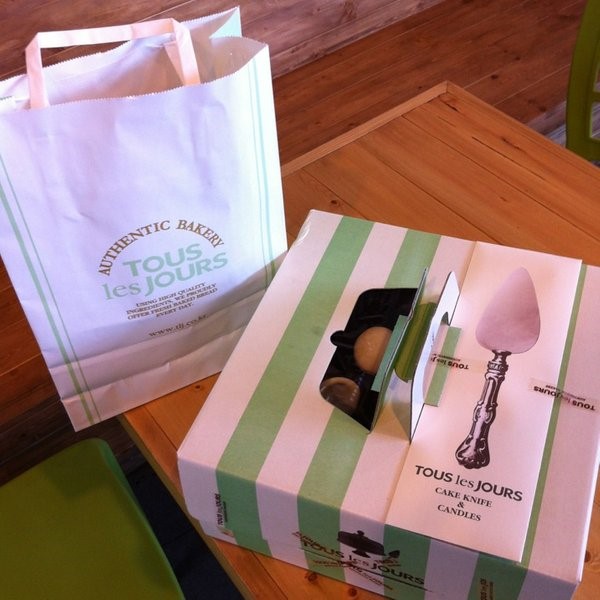 ₱4,990.00
Impress your dad with a bottle of premium Johnny Walker Black Label. You'll also make him feel more loved as this offering includes either a bar of Belgian chocolate or Cadbury Dark chocolate as well.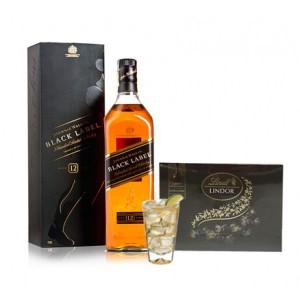 ₱2,790.00
Have a luxurious treat without breaking the bank. This special includes a bottle of red wine and two bars of Belgian dark chocolate.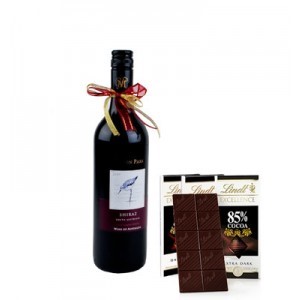 ₱6,490.00
The basket contains the following items:
Lindt Lindor Milk Chocolate 168 g
Del Monte Fruit Cocktail 825 g
Spam Luncheon Meat 30% Less Sodium 340 g
Hereford Corned Beef 3% Less Sodium 340 g
Folgers Classic Roast 85 g
Planters Unsalted Dry Roasted Peanuts 453 g
Dececco Spaghetti Pasta 500 g
Pringles Original 161 g


GARDEN PARADISE
₱4,990.00
Nature's bounty abounds from this vibrant and fresh arrangement of fruits. Colorful, fragrant, and tasty, this abundance of beauty and flavor is the perfect sweet treat for health-conscious dads.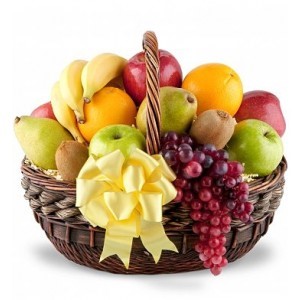 Get your Father's Day gifts at Raphael's! We take pride in providing excellent customer service and high-quality products. We also have an exquisite selection of gourmet gifts, champagne, wines, cakes, balloons, chocolates, stuffed toys, and other gift items.
 Conclusion
Our dads deserve only the best on their special day. As they work hard throughout the year to give us the best, it's only fitting for us to return the favor—even in small amounts. Whether you're going for a quiet and intimate celebration or a big surprise feast, the most essential thing is to let your dad know how much he means to you.
While flowers are more often associated with mothers, it's always a welcome gift for fathers who we love dearly. These timeless items are the classic way of showing your love and appreciation to someone. If you add in other treats like chocolates, wine, fruits, and other gifts, then you'll truly make Father's Day a lot more special.
At Raphael's Gifts, we specialize in providing high-quality flowers with unrivaled beauty. Our flowers last for days and have a lovely aroma that fills your home. We also make sure that our gift items are best-in-class, which means you'll impress your dad and show them you love whichever one you choose.
For orders, please check out our website for selections!