When there is death, the tradition is to send flowers, but beyond that, how do you know what kind of flowers to send, who to send them to, and what to write on the funeral flowers card? There is etiquette that you should follow every step of the way.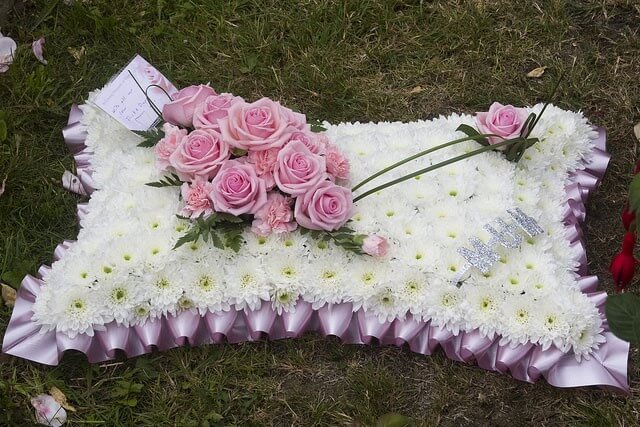 The moment you hear that someone has passed, you may want to consider giving funeral flowers. These may go to the person who has lost someone close or they can go to the funeral home where the service will be held. There are some differences depending on how well you knew the person who passed as well as the person who has lost someone.
If you're the one who has lost someone, then you can buy funeral flowers to be placed at the funeral home. This is simply done to honor the person you have lost. There doesn't need to be anything written on the funeral card and you will follow instructions from the funeral home as to what to do with it. These can be given to a relative, a friend, or even a co-worker.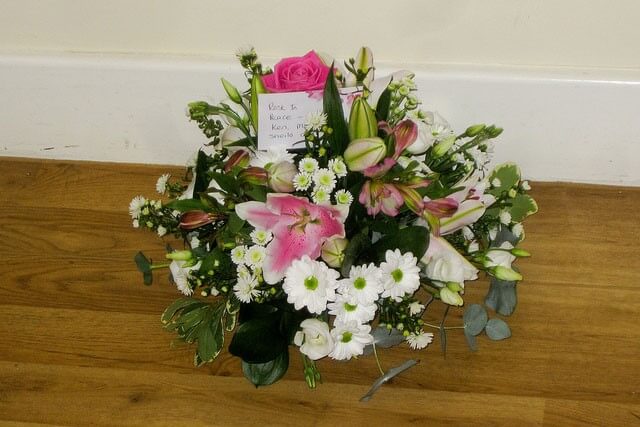 Now, if you have a close friend or co-worker that has lost someone close to them, such as a spouse or parent, you may want to send sympathy flowers as a way of showing support. When you write something in the card, you want to express your feelings and be as authentic as possible. Things like this can be written in the card:
"I am deeply sorry for your loss"
"Please accept my sympathies for your loss"
"With love and remembrance"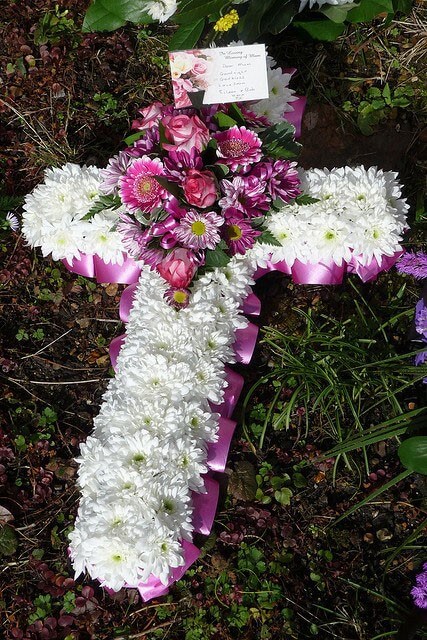 Whenever you send sympathy flowers, you can address them to the person who has lost someone and then send them to their home or to their work. It can be done as soon as you learn of the passing or you can wait until after the funeral as a way of providing them with a small pick-me-up during this hard time in their lives.
Funeral flowers have been given for many years and when you choose a floral bouquet or flower arrangement, there are ones specific for funerals and sympathy. What you send for a funeral is going to be very different than what you would send for someone's birthday. Roses are not appropriate, nor are brightly colored flowers, such as bright pinks and oranges. Lilies are the most common, though you can choose a different flower, especially if you know the recipient's preference.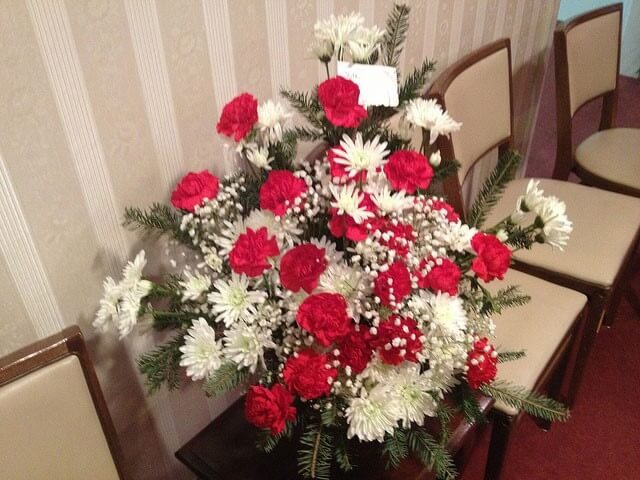 Thank you cards are often sent for receiving funeral flowers and sympathy flowers. This is part of the overall etiquette. If you receive flowers, then it's a good idea to send a thank you card to the person or group who sent them. This can be done several weeks after receiving them and everyone understands because you're in the grieving process.
If ever you need to send sympathy and funeral flowers to the Philippines for your loved ones, you might want to check our wide-range of products here: https://raphaelsgifts.com/occasions/popular-occasions/funeral-sympathy
What do you think of the different funeral flowers etiquette above? Did we miss something? Let us know your comments in the section below.
Images courtesy of Simon, Damien Everett and Joel on Flickr.