For years, the great strength of family ties and friendship across the Philippines has been something to be admired the world over. However, the downside to this deep bond and friendship so many shares is that when someone passes on it can be hard to mark them appropriately.
For anyone in that situation, the All Souls' Day is the perfect way to mark their passing in a fitting and fair manner.
Otherwise known as Undas, All Souls' Day is a long-held Catholic tradition that takes the time to remember and pray for the soul of a dearly departed loved one or family member. Officially, the celebration takes place on November 2nd every year, but many families are preparing long before this time comes along.
A particularly strong part of the service, though, are the flowers for All Souls' Day. This makes it quite hard to keep up with the best kind of arrangements to pick from as they are changing all the time. The best thing to work out, then, is what the make-up of the best flowers for All Souls' Day is.
Are you going to be using something nice and simple? Or are you going to go for something a bit more dramatic? The following flowers tend to be used quite a lot for flower arrangements for All Souls' Day: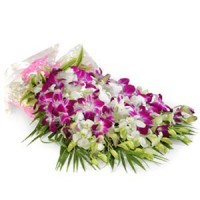 Orchids are stunning and exotic and can express an unspoken message. It can also symbolize a special moment between the sender and recipient whether beauty, strength or love.
Anthuriums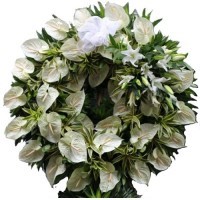 Anthuriums, which comes from the Greek word "tail flower", symbolize hospitality as it can be described as open, heart-shaped flowers. It is also long-lasting and charmingly beautiful.
Lilies are very popular as they tend to carry the depth and emotion needed in an event like this. It symbolizes sympathy and purity, making them a truly fitting flower to have within your arrangements
Daisies
Daisies are a great choice as they represent innocence and purity, as well as positivity and a cheerful character. If these are the attributes you recall fondly in a loved one, then this can be an excellent addition to your selection
Roses are a natural choice for this as they show the power of enduring, lasting love. They stand for love and respect, as well as beauty and harmony. White roses stand for humility and reverence, and pink stand for an appreciation of the individual. Yellow roses can be a great choice for this kind of event, as well.
Whatever you decide to go with, these are the most popular flowers used in the Philippines on All Souls' Day or Undas.
If you want to order for your loved ones, you can already place your order ahead of time to be sure of supplies and low price.